The Strati: World's First 3D-Printed Electric Car Built in Just 44 Hours
It's been a really exciting year for 3D-printing, what with the technology being used in medical breakthroughs to save lives in Spain, to print multiple houses in China and to build an entire castle in a back garden in the US.

And now we have a new first to add to the list in the 3D-printing industry – the world's first electric car built from 3D-printed parts.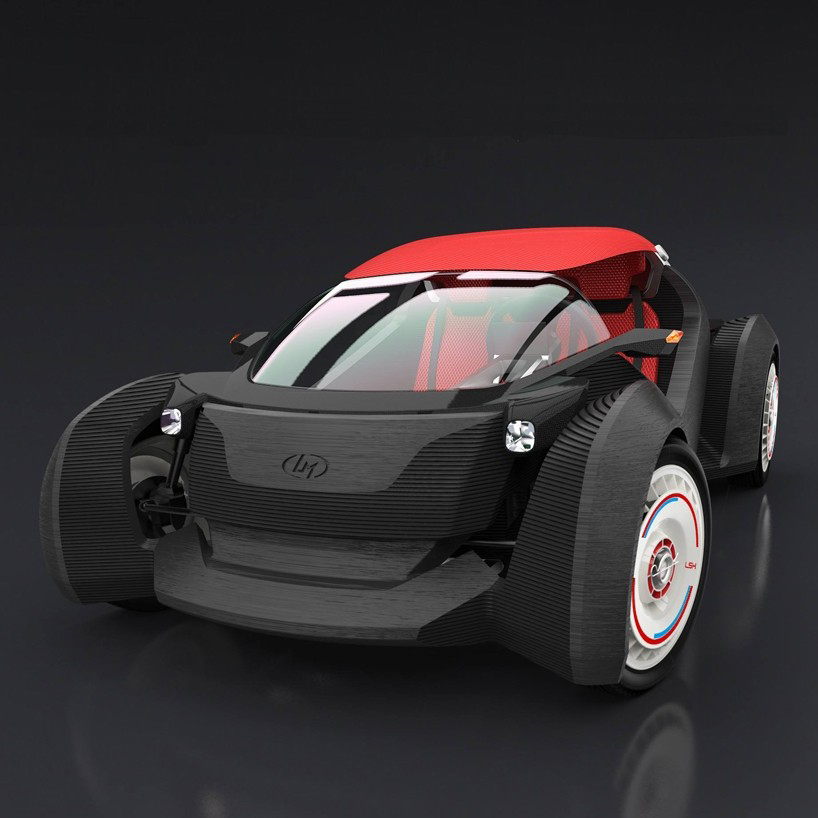 Strati, the world's first 3D-printed electric car
(Local Motors)
The Strati, a project by Arizona-based Local Motors, was constructed in a record 44 hours at the International Manufacturing Technology Show in Chicago last week, where visitors could watch the car being printed and assembled live.

The car is based on a design by Michelle Anoe of Turin, Italy, who won an online competition to design how the Local Motors prototype vehicle would look out of over 200 entries in June.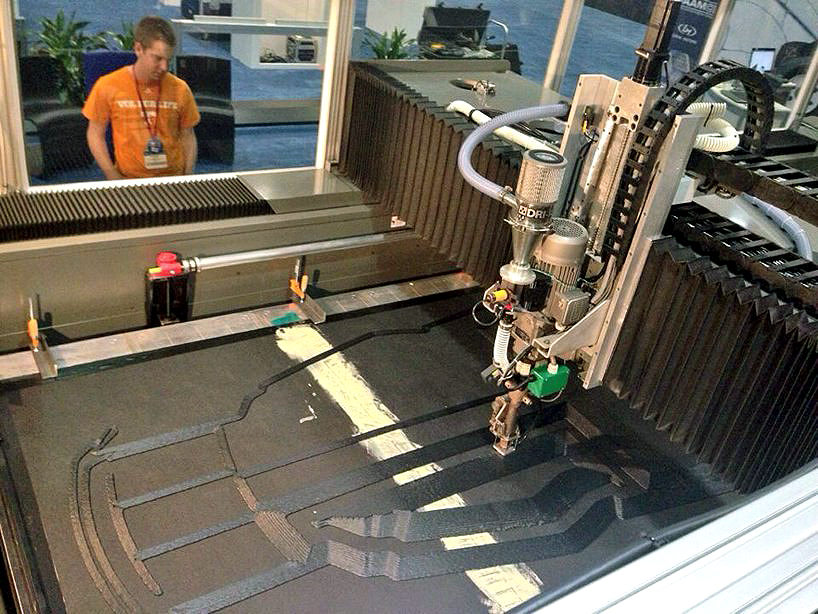 The Strati's body being printed in one piece of 212 layers of carbon fibre reinforced thermoplastic
(Local Motors)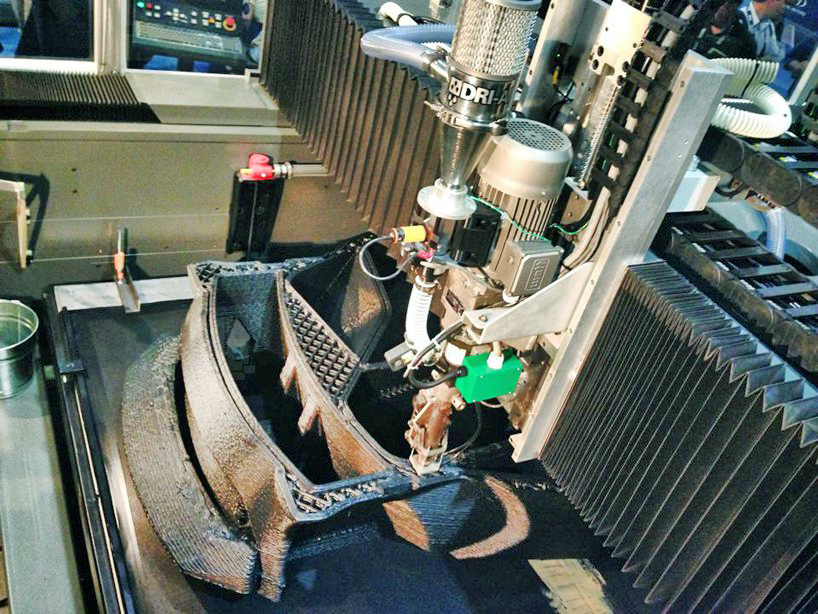 The Big Area Additive Manufacturing (BAAM) 3D printer has a deposition rate of 40 pounds per hour
(Local Motors)
The Strati is not the first car ever to be 3D-printed – that honour goes to the Urbee 2, which took 2,500 hours to make last year.

However what makes this car interesting is that the whole vehicle is only composed of a total of 40 parts.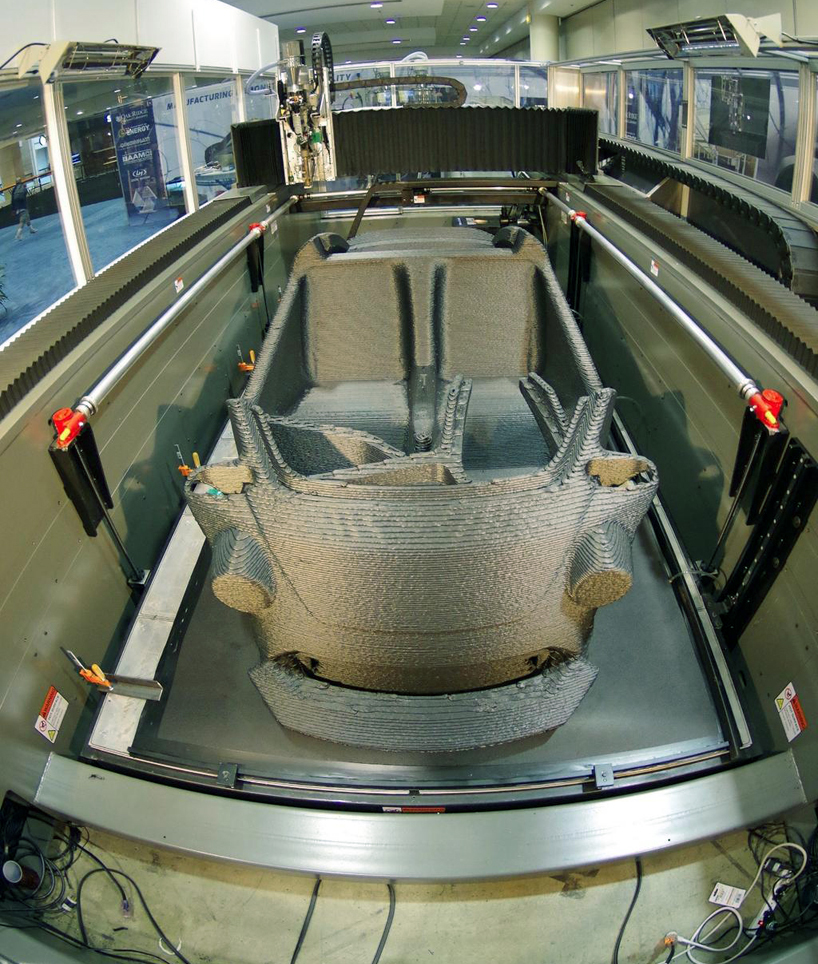 The completed 3D-printed car body, including dashboard and seats
(Local Motors)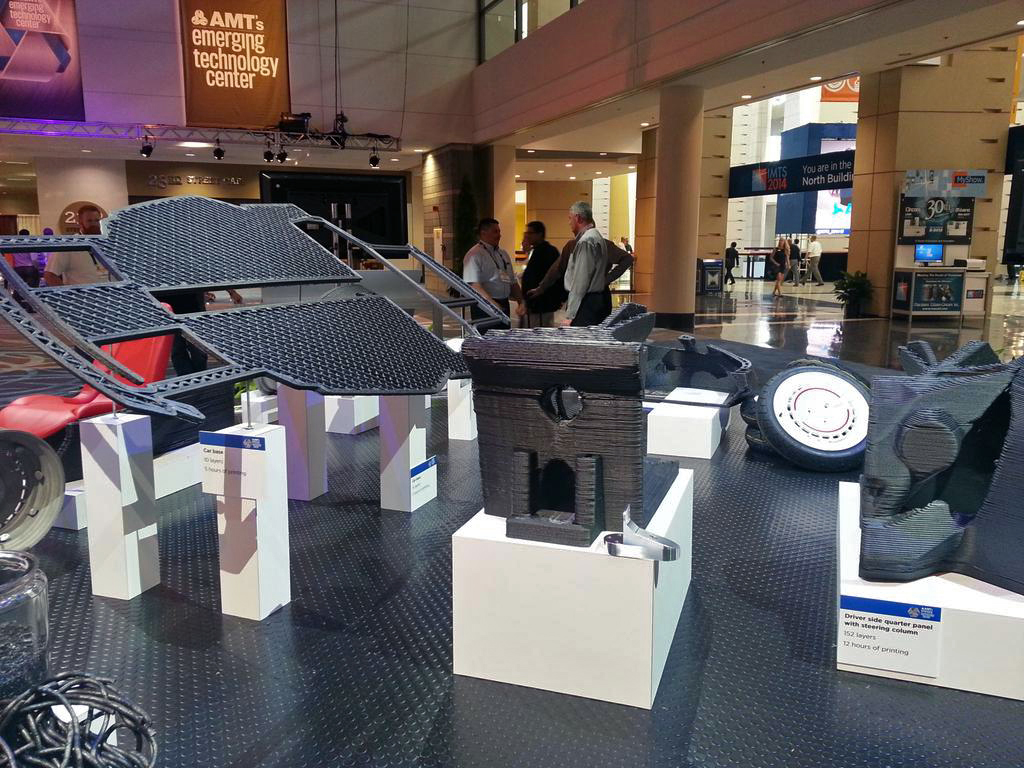 Various parts of the 3D-printed car on show, including the frame and certain panels
(ThomasNet)
Apart from the car's drivetrain, suspension, battery, tires, wheels, wiring, electric motor and windshield, (much of which come from a Renault Twizy electric car or are made using conventional manufacturing methods), the rest of the car including its chassis, dashboard, seats and body is 3D-printed from carbon fibre-reinforced thermoplastic.

The Strati has a top speed of 40mph and its battery lasts for between 120 and 150 miles.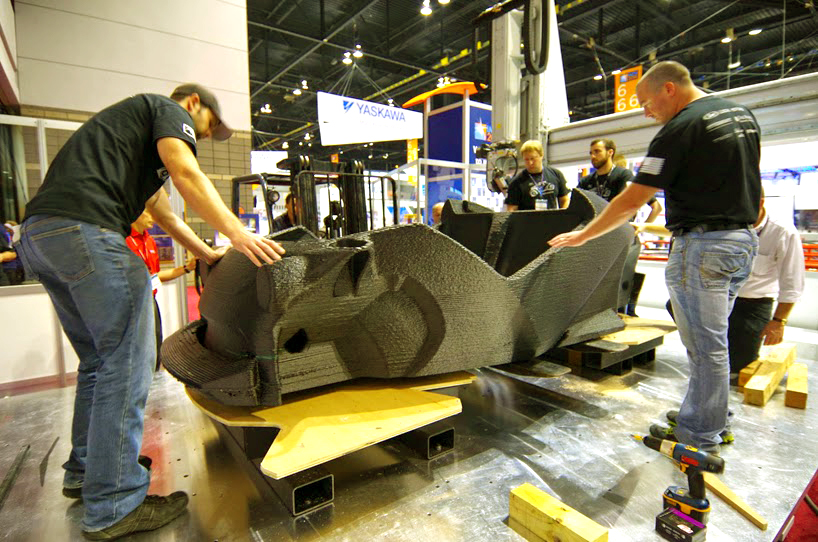 Local Motors' engineers examine the body of the Strati
(Local Motors)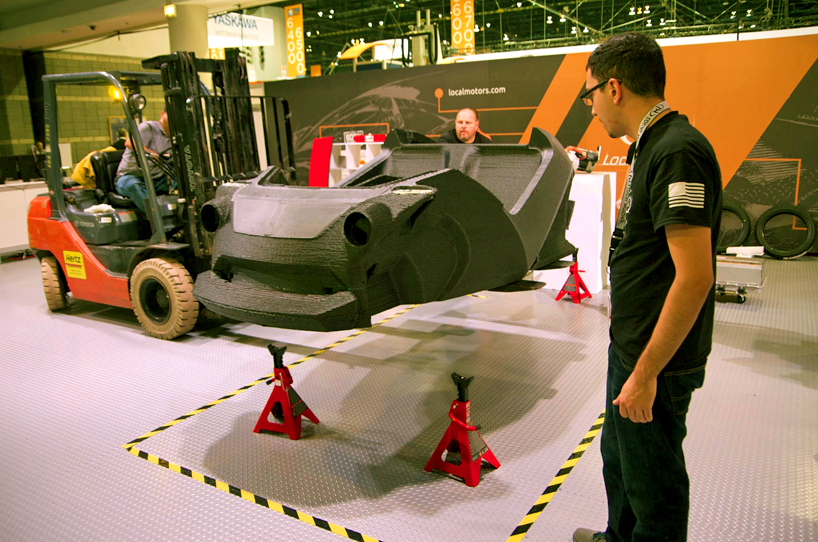 The forklift lowers the Strati onto special supports
(Local Motors)
The technology behind the car, however, is based on research conducted by Local Motors together with Oak Ridge National Laboratory, the Association for Manufacturing Technology (AMT) and metal fabrication equipment makers Cincinnati Inc.

The four organisations are trying to revolutionise how cars are made, in order to bring costs of manufacturing down, lower vehicle weight and speed up product delivery.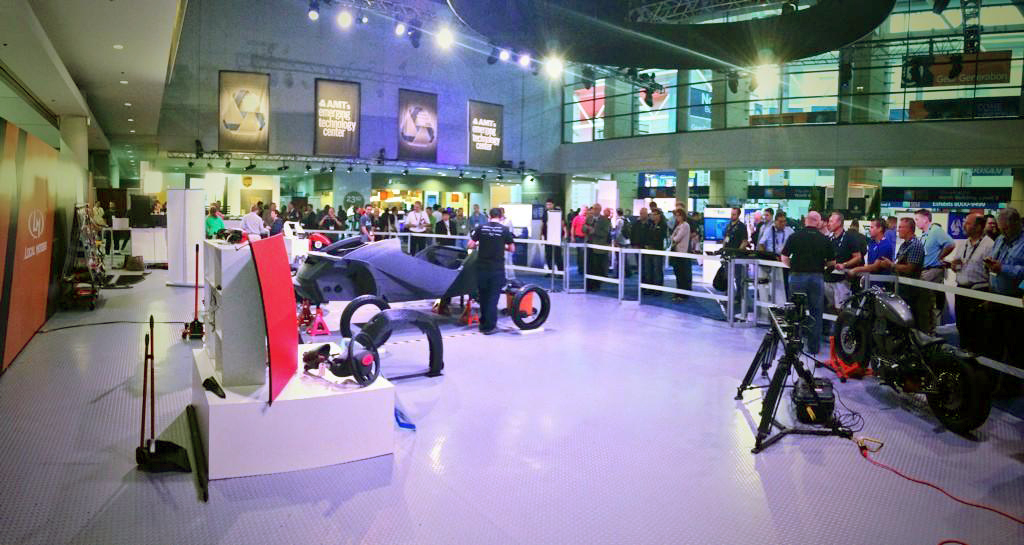 The Local Motors' booth and showcase area, where the 3D-printed car was built during the show
(Local Motors)
http://www.ibtimes.co.uk/strati-worl...-hours-1465706