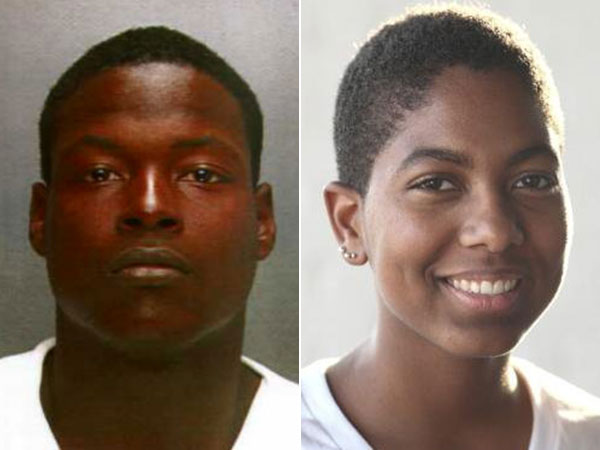 Jeremiah Jackson, prosecutors say, strangled Laura Araujo - a graduate of the Art Institute of Philadelphia who had rented a room in the same West Philly boarding house as Jackson - for her laptop, camcorder and ATM card.
Then, they say, Jackson shoved the 23-year-old's body in a duffel bag, dumped it and her belongings in abandoned lot, and then accidentally set his arms on fire while trying to torch Araujo's sports utility vehicle.
On Wednesday, Jackson, 22, having been held without bail on murder and arson charges since the July killing, showed up for his preliminary hearing wearing a T-shirt emblazoned with pink palm trees and the words, "Crime Pays."
"That's a very interesting choice of shirt," Municipal Court Judge Theresa Carr Deni said angrily.
Jackson, tall and thick-shouldered, shrugged. He didn't have any other clothes when he went to prison, so "they gave me this shirt," he said. He hadn't thought to turn it inside out, he said.
:whatisthis:
Source:
http://www.philly.com/philly/news/20...KWcrQicx7gk.99